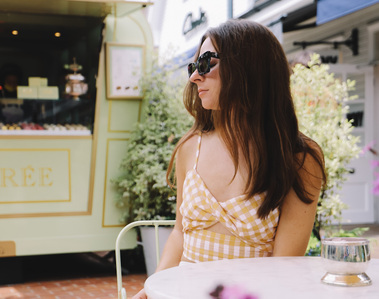 A LITTLE ABOUT SARAH
A versatile photographer with specific interests in fashion, portrait, and street style photography. Sarah has experience in the US and UK as well as shooting the latest runway and street style trends at London Fashion Week. Sarah is able to create in a range of environments and is able to tailor her expertise to client requirements.
Sarah believes that fashion is simply adding couleur to your life, no matter the palette or silhouette, and she brings that inspiration to every project she works on.
Inquire about rates, projects, collaborations, and more via the contact form or by email at thecouleurofstyle@gmail.com.